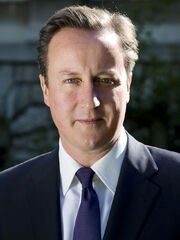 The PM today made a statement about the recent terrorist attacks on tourist in Tunisia. Coverage of the statement can be found here, along with the full transcript here.
Here are some quotes from the PM:
It is with great sadness that I have to tell the House that we now know of at least 18 British nationals who have been killed, with more injured. The death toll is likely to rise still further. These were innocent British holidaymakers, people who had saved up for a special time away with their friends and family, but who suddenly became the victims of the most brutal terrorist attack against British people for many years.
...we will have a national minute's silence on Friday at 12 noon, one week on from the moment of the attack. In due course, in consultation with the families, we will also announce plans for a fitting memorial to the victims of this horrific attack.
As Assistant Commissioner Mark Rowley said yesterday, the national policing response is likely to be one of the largest counter-terrorism deployments in a decade.
Nowhere is without risk from Islamist extremist terrorists ... but we will not give up our way of life or cower in the face of terrorism.
We must therefore step up our own efforts to support our agencies in tracking vital online communications, and we will bring forward a draft Bill to achieve this.
For this is not the war between Islam and the west in which ISIL wants people to believe; it is a generational struggle between a minority of extremists who want hatred to flourish and the rest of us who want freedom to prosper—and together, we will prevail.
Ad blocker interference detected!
Wikia is a free-to-use site that makes money from advertising. We have a modified experience for viewers using ad blockers

Wikia is not accessible if you've made further modifications. Remove the custom ad blocker rule(s) and the page will load as expected.